FY '18: Access Bank's improved N95bn PAT excites shareholders
Shareholders of Access Bank Plc have commended the bank's management over the impressive performance achieved at the end of the 2018 financial year.
Access Bank sustained its steady growth in profitability with an increase of 58% in Profit After Tax (PAT) to N95.0 billion from N60.1 billion in the corresponding period of 2017.
The Bank's audited results which was released to The Nigerian Stock Exchange on Friday also showed that Gross Earnings rose 15% to ₦528.7 billion in FY 2018, compared to ₦459.1 billion in 2017, with interest and non-interest income contributing 72% and 26% respectively.  Profit before Tax (PBT) for the period was ₦103.2 billion, showing 32% growth from ₦78.2 billion in 2017 while Return on Average Equity (ROAE) stood at 19.0% with a Return on Asset of 2.1% in FY 2018. The Bank has proposed a final dividend of 25 Kobo per share bringing total dividend for the year to 50 Kobo per share.
The asset base of the Bank remained strong and diversified with growth of 21% YTD in total assets to ₦4.95 trillion in December 2018 from ₦4.10 trillion in December 2017. Loans and Advances totaled ₦2.14 trillion as at December 2018 (December 2017: ₦2.06 trillion). Customer deposits increased by 14% to ₦2.57 trillion in December 2018, from ₦2.25 trillion in December 2017. Capital Adequacy (CAR) remained adequate at 20.8%, taking into consideration the regulatory transitional arrangement of IFRS 9 implementation. On a full impact basis, CAR stood at 19.9%. Similarly, Liquidity ratios of 50.9% (December 2017: 47.2%), remained well above regulatory requirements.
Commenting on the Bank's performance during the period, Group Managing Director/CEO, Herbert Wigwe said, "2018 marked a significant year of progress for the Bank amidst an unfavourable macro climate. We made solid progress throughout 2018 in line with our 2018-2022 five-year strategy, and we remain committed to the achievement of our strategic imperatives going forward; as we continue to invest in our people and technology in order to improve operational efficiency and service touch points with earnings growth in 2019."
According to the bank chief, the contribution of the Bank's subsidiaries to Group profits grew 116% to ₦27.9 billion, underlined by the effective implementation of overall strategy.
"In pursuit of our vision to be one of the leading Banks in Nigeria, we took accelerated strides in the last quarter of the year towards achieving our overall retail strategy. The merger with Diamond Bank will enable us to fully entrench ourselves in the retail market with a view to lowering our funding cost. This transaction is anticipated to be completed by April 2019, resulting in the creation of an enlarged, efficient and digitally led tier 1 retail banking franchise" he stated.
#SheVentures: 4 reasons every Nigerian business woman should consider this new proposition
Reports show that women make up 49% of Nigeria's adult population. However, only about 42% of them have access to formal financial services. Moreover, 42.7% of Nigerian women are business owners out of which only an estimated 2% have access to capital and loans to grow their businesses. It is also reported that around 7 million businesses will be set-up by Nigerian women in the year 2021 with the potential to create 8.9 million jobs and unlock billions in revenue for the country.
On Thursday, March 7th, 2019 at an impressive ceremony in Lagos, leading Nigerian financial institution First City Monument Bank (FCMB) unveiled #SheVentures, its brand-new proposition to support the growth of businesses owned or managed by women. The event, which was part of the Bank's activities to celebrate this year's International Women's Day with the theme "Balance for Better" provided the right opportunity to highlight how FCMB is helping women close the gaps in the world of business.
If you are a woman who runs a business in Nigeria, here are 4 reasons you should seriously consider FCMB's #SheVentures proposition:
Mentorship: Through a network of qualified mentors carefully selected by FCMB, #SheVentures offers Nigerian businesswomen access to guidance, motivation, emotional support, and role modeling for a successful career.
Capacity building and training: The Bank has also partnered with consultants in various fields of business to provide key professional services at discounted rates to its women in business customers. Not forgetting exclusive business training events which FCMB either directly organizes or in partnership with other leading organizations.
Access to loans at zero (yes, zero!) or competitive interest rates: Through its flagship zero percent loan product, FCMB offers short-term loans to female customers who need quick access to funds. At the #SheVentures launch event alone, about 40 female SMEs were awarded loans of between N500,000 to N5,000,000 at zero percent interest.  In addition, there are other loans such as the FCMB BOI Gender Loan, which comes at 15% interest.
Supporting women in business are of strategic importance to FCMB: At the launch of #SheVentures, Adam Nuru, said the Bank strongly believes in the power of entrepreneurship. He added that the contribution of women to economic development cannot be understated, as over 30% of businesses owned globally are either female owned or managed. On her part, FCMB's Executive Director, Business Development, Bukola Smith, said ''the #SheVentures proposition is as much a statement of substance as it is one of intent. We are passionate about supporting women in business. The #SheVentures offerings are tailored to offer sustainable benefits to women-owned SMEs and support them to increase their productivity and contributions in the areas of job and wealth creation, poverty reduction, empowerment and the overall development of Nigeria."
So, now you know – FCMB is providing the right support to help the Nigerian businesswoman thrive in all #SheVentures to do!
For more information about #SheVentures, please click https://on.fcmb.com/SheVentures-10.
(P.S. – a few pictures from the launch of FCMB #SheVentures are shown below.)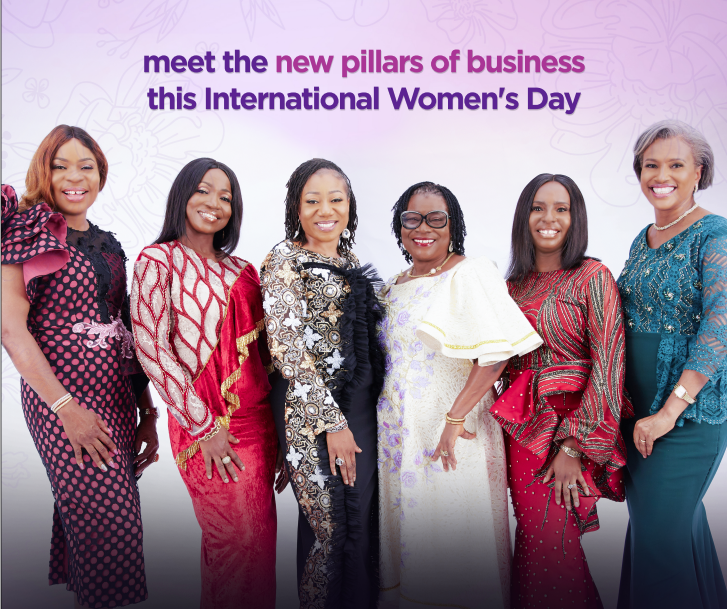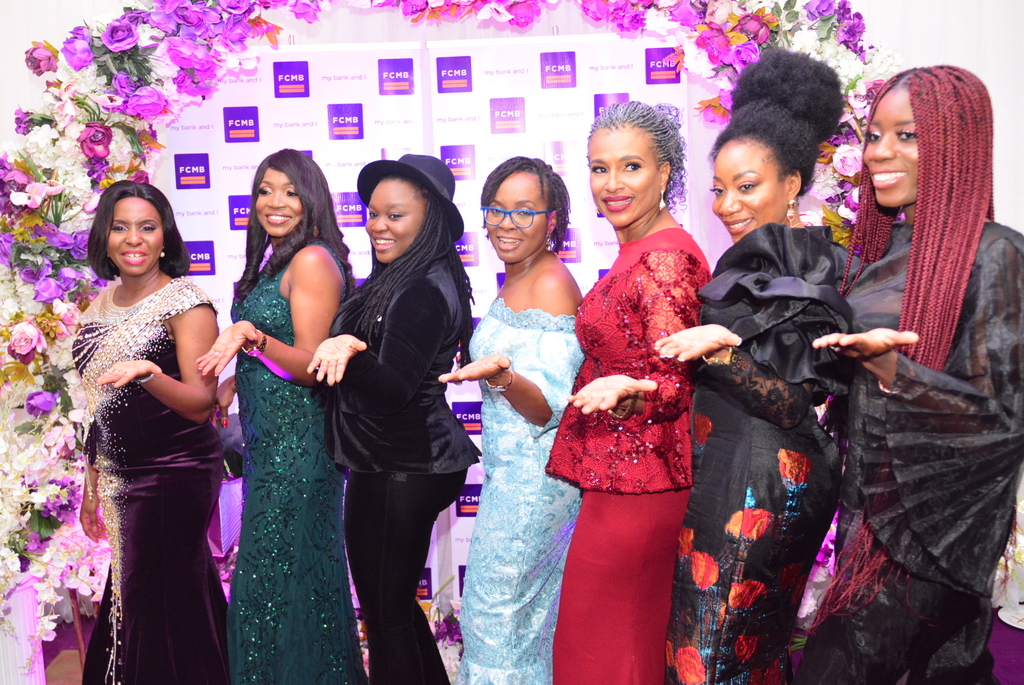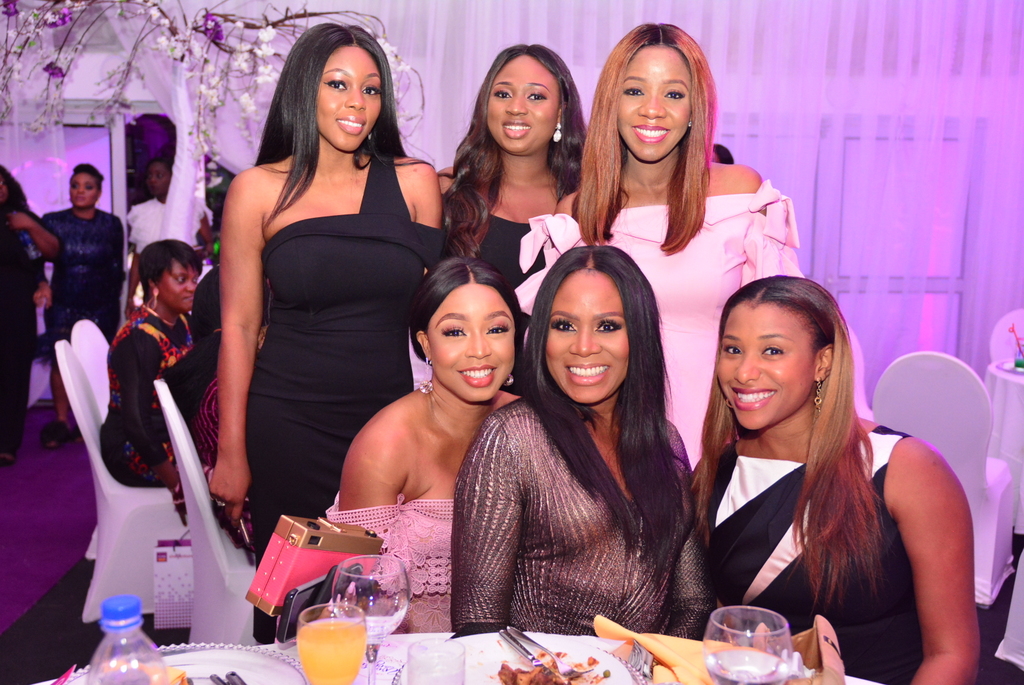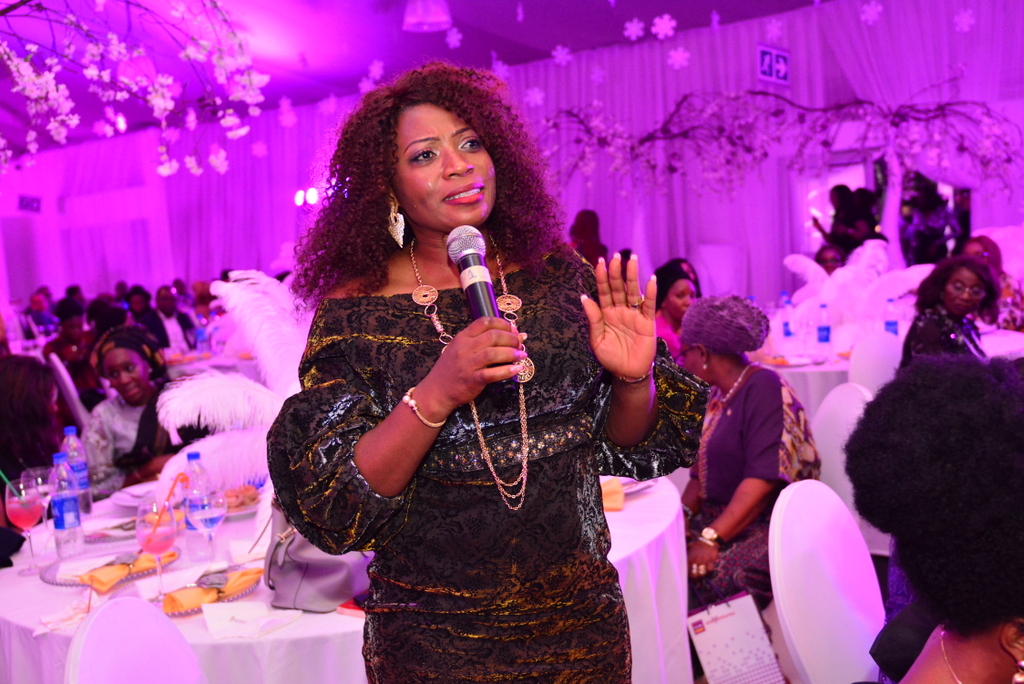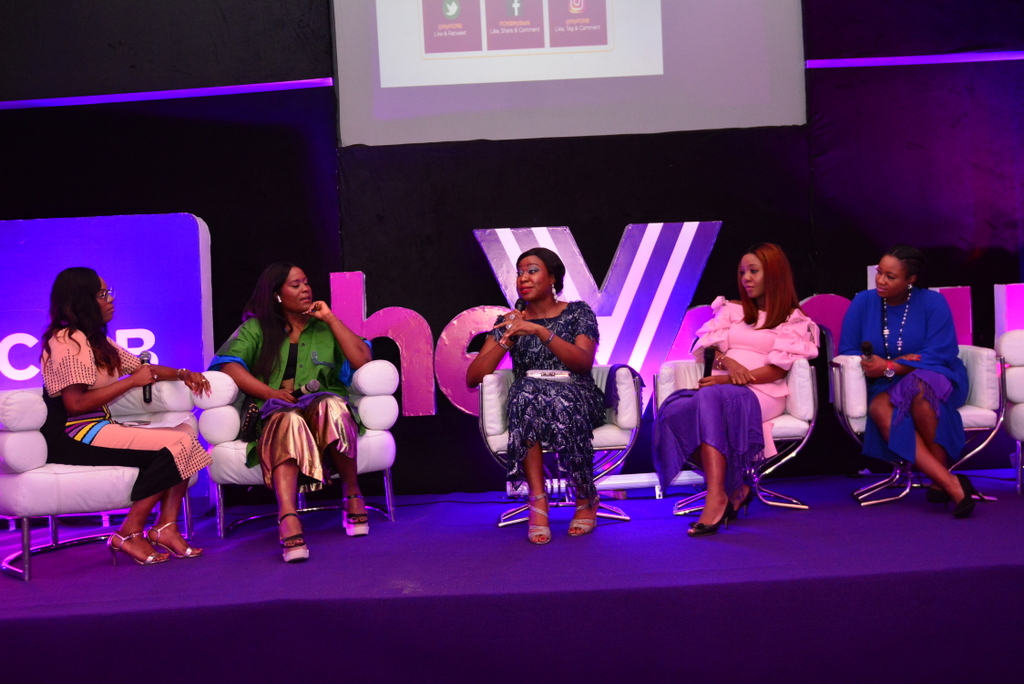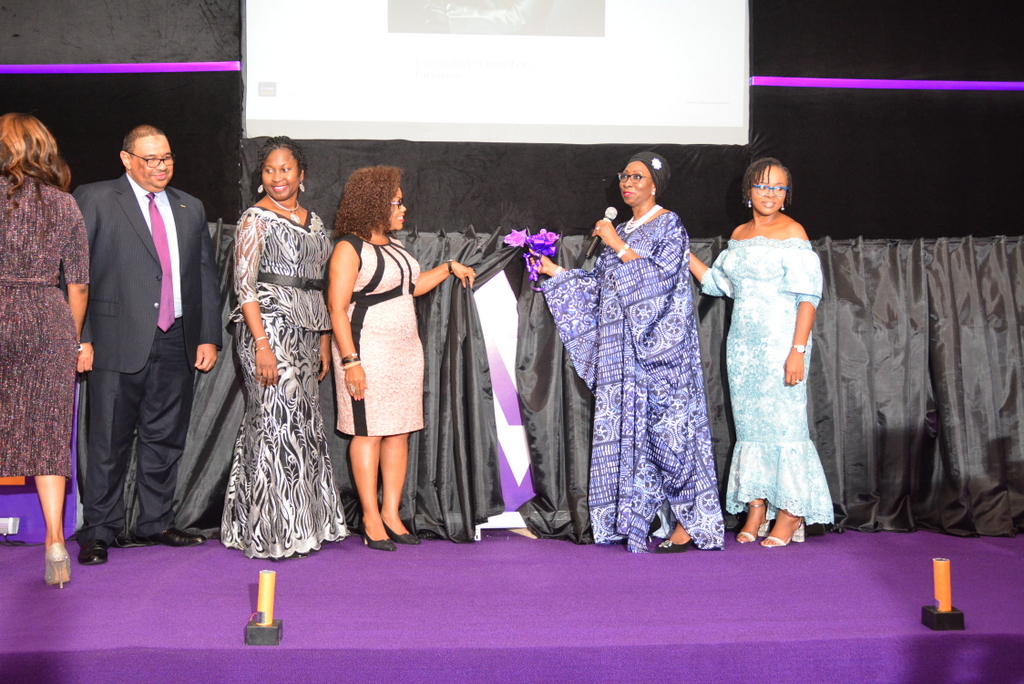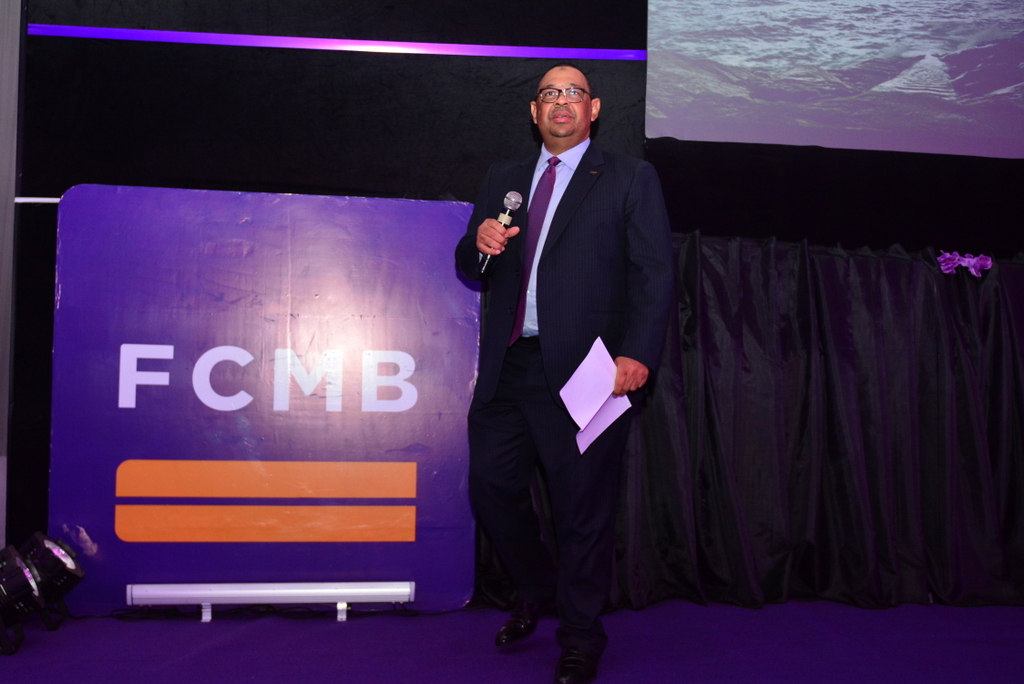 Local bond market attracts $6b, says CBN
THE successful conduct of the general elections is rubbing off positively on investments, with the inflow of over $6 billion into the local bond market.
Central Bank of Nigeria (CBN) Governor Godwin Emefiele described the foreign capital inflows to the bond market as an indication of the continued investors' confidence in the strength of the economy.
The CBN boss, who spoke yesterday at the BusinessDay Post-Election Economic Agenda Conference in Lagos, also set a post-election agenda for the nation's monetary policy. The current policy stance of the bank is expected to continue while inflation is estimated to rise to 12 per cent and moderate thereafter.
Emefiele said the Nigeria bond market remains one of the most attractive investment destinations – In Bloomberg's Emerging-Market Local-Currency Government Bonds index, which covers major emerging markets, including Nigeria, South Africa and Argentina.
He said Nigeria's bond continue to top the chart due to the stability of the Investors' & Exporters' Forex rate and the yields being high by emerging-market standards.
Investors, Emefiele said, are sure that they can exit their positions if they want, which has been crucial in driving other investors into the market.
Emefiele hinged the monetary policy stance of the bank on rising inflation expectations.
He, however, noted that the bank would adjust the policy rate in line with unfolding conditions and outlooks. Just as in the previous year, he said the Bank would continue in its drive to ensure that the policy interest rate is set to balance the objectives of price stability with output stabilisation.
The CBN boss also explained that since the establishment of the I&E Window in April 2017, the country has recorded about $35 billion in autonomous inflows through the window alone.
He said: "As a result, exchange rate pressures eased considerably across all markets as the rates converged to about N360/$ and the distortive premium almost eliminated. At the Bureau De Change (BDC) segment, we saw a significant appreciation of the naira from over N525/$ in February 2017 to about N360/$ today. Rates at the I&E window also appreciated from nearly N382/$ in May 2017 to just over N360/$."
On the exchange rate policy, he said the bank, despite the expected pressures from the volatility in the crude oil markets, will maintain its stable exchange rate over the next year.
"Gross stability is projected in the foreign exchange market, given increased oil production and contained import bill", he said.
Emefiele expressed optimism that the country's Balance of Payments would remain positive in the short-term, adding that the current account balance could improve further if oil prices continued to recover. He assured that this would be "supported by improved non-oil performance as diversification efforts begin to yield results to reduce undue imports."
Warning that the issues that led to the economic crisis between 2015 and 2017 remained visible, Emefiele stressed the need to significantly increase the country's policy buffers, including fiscal measure, to increase its external reserve. He also reiterated the need to diversify the revenue structure of the Federal Government, in order to reduce dependence on direct proceeds from the sale of crude oil.
He further advised that cheap financing be provided to boost local production of priority goods in critical sectors of the economy in order to reduce reliance on foreign imports.
He also used the platform to highlight the efforts made by the CBN in the past five years in monetary policy and development finance, disclosed that the weakening of the Naira impacted the balance sheets of domestic banks.
However, he said the bank took some measures such as monitoring the financial position and performance of supervised institutions and the assessment of the risk profile and governance management practices of banks, to guarantee financial stability.
He listed other efforts carried out by the Bank to ensure financial system stability and the promotion of sustainable economic development to include the establishment of the investors and exporters' window; conservation of foreign exchange through the restriction of access to foreign exchange on 43 items; and increased lending to the agricultural and manufacturing sectors.
The governor, while soliciting continued support for the policy measures that restrict import of items that could be produced in Nigeria as well as increased penalty for smuggling of restricted items in Nigeria, expressed optimism that the Nigerian economy in post-May 2019 will witness growth and reduced unemployment.
PHOTO NEWS: Keystone Bank visits State of Osun government