Diamond, Access Bank merger creating value to banking sector
The business combination of Access Bank and Diamond Bank Merger is expected to form a leading Tier 1 Nigerian bank and the largest bank in Africa by number of customers, spanning three continents, 12 countries and 29 million clients.
Since the reforms of the banking sector was introduced in 2005 in Nigeria, merger and acquisition become one of the ways of ensuring capitalization in the system.
That explains why when Access Bank Plc and Diamond Bank Plc, announced plans for merger, it did not take many analysts unaware, rather they believed it will create a robust governance structure and for the system.
And so as Nigerians await the completion of the ongoing merger transaction between Access Bank Plc and Diamond Bank Plc, the two Banks has continued to perform beyond analyst expectations.
Access Bank and Diamond Bank accounted for more than one-quarter of total turnover at the Nigerian equities market recently. The two commercial banks emerged the two most active stocks at the Nigerian Stock Exchange (NSE) with a turnover of 832.55 million shares valued at N3.26 billion shares in 2,569 deals, representing 29.4 per cent of the total turnover at the equities market.
Diamond Bank, which was believed to have more valuation premium, was the most active stock with a turnover of 548.21 million shares valued at N1.32 billion in 713 deals. Access Bank, the post-merger entity, followed with a turnover of 284.34 million shares worth N1.94 billion in 1,856 deals. Total turnover at the NSE stood at 2.83 billion shares worth N28.14 billion in 28,739 deals.
By March 5, 2019 meeting, shareholders are expected to consider and approve the scheme of merger for the combination of the two banks. The approval of the scheme by the shareholders is the final major hurdle in a series of approvals needed to consummate the merger.
The Central Bank of Nigeria (CBN) and Securities and Exchange Commission (SEC) had earlier approved the scheme. Both CBN and SEC granted 'Approval-in-Principle' to the proposed scheme of merger after consideration of reports by parties to the transaction, leaving the decision to accept or reject the proposals to owners of the banks
The regulatory approvals had allowed the bank to proceed to the next stages of the business combination including obtaining an order of a Federal High Court to convene an extraordinary general meeting of shareholders for consideration of the proposed scheme, holding the court-ordered meeting of shareholders by each bank and the presentation of the approved scheme of merger to the Federal High Court for its sanction among others.
The Memorandum of Agreement and announcement of headline terms announced earlier by the banks had valued Diamond Bank at approximately NGN72.5 billion, about $200 million. The business combination will see Diamond Bank shareholders receiving N3.13 per share in cash and shares. Diamond Bank shareholders will receive a consideration comprising of N1.00 per share in cash and the allotment of two new Access Bank ordinary shares for every seven Diamond Bank ordinary shares held as at the implementation date.
The business combination is expected to form a leading Tier 1 Nigerian bank and the largest bank in Africa by number of customers, spanning three continents, 12 countries and 29 million clients. Access Bank will be the post-merger entity while its Managing Director, Herbert Wigwe will continue to lead the post-merger management as chief executive.
Access Bank plans to leverage the best talent of both banks and combine them to create a leading banking franchise in Nigeria. However, while the post-merger entity will retain the Access Bank name, it is intended that the brand will be redesigned to include strong elements of Diamond Bank's digital and retail brand.
According to the banks, cost synergies conservatively estimated at N30 billion per annum, pre-tax, will be fully realised within three years post-completion while further revenue and balance sheet synergies will be evaluated by joint implementation committee.
The two banks outlined the competitive advantages of the merger. Diamond Bank will benefit from Access Bank's strong culture of risk and capital management expertise and a clear strategy for sustainable growth. Access Bank will take advantage of Diamond Bank's unparalleled retail banking expertise and strong digital offering. Together, the two companies would create one of Nigeria's leading banks, with 29 million customers, including more than 13 million mobile customers, as well as 3,100 ATMs and around 32,000 PoS terminals.
Diamond Bank and Access Bank share many of the same areas of focus, including women, youth, entrepreneurs and the financially excluded and will be able to further develop their positioning and market leadership in these growth sectors. Diamond Bank's corporate customers will also be able to benefit directly from Access Bank's corporate expertise in trade finance, cash management, treasury and corporate finance.
Diamond Bank currently has 19 million customers, including 10 million mobile users. The combined operation will have relationships with both MTN and Airtel, ensuring that customers of the merged bank will continue to access a strong mobile banking proposition. Access Bank and Diamond Bank also operate from the same technology platform, which the Boards believe will enable them to complete the integration with minimal disruption or impact on customers, in addition to generating significant synergies.
According to the Bank, Customers are at the heart of our decision to create one of Nigeria's leading banks. ''The combination of Access Bank and Diamond Bank will result in real benefits. The products and services that Diamond Bank's clients enjoy, including its commitment to digital innovation, will continue unchanged and will be backed by Access Bank's own commitment to customers, financial inclusion and sustainability, and the bank's corporate expertise and strong balance sheet''.
''Together, we will bring the power of banking to millions across Nigeria, focused on speed, service and security. We are determined to ensure that both Access Bank and Diamond Bank customers will experience no disruption to normal banking services while we join forces to create Nigeria and Africa's largest retail bank by customers. While there may be some changes in due course, we are committed to inform you ahead of time and in a way that is most convenient for you''.
National Chairman, Progressive Shareholders Association of Nigeria (PSAN), Boniface Okezie, called for calm amongst the investing community.
Okezie said, "If Diamond bank is operating 200 branches, considering the merger, Access bank will be a mega bank. I do not think there is any reason to panic as Access Bank is not new to the terrain, they know what they are doing and they must have done their homework to find out whether after the whole merger thing is done, they will still remain solid,
Also speaking, Head, Retail Banking, Diamond Bank Plc, Robert Giles while assuring Nigerians that the merger between Diamond and Access bank will bring the best of strong core print in treasury platform as well as the best of retail banking, noted that uique products such as Diamond Xtra, Xclusive Plus, High Interest Deposit Account (HIDA), Diamond Business Advantage (DBA) and Diamond Beta will remain even after the merger is completed.
Diamond Bank has a strong retail franchise especially on the liability side giving it the lowest funding cost among peers. A merger with Access Bank, which still has a relatively high funding cost will help the bank grow low cost liquidity base.
#SheVentures: 4 reasons every Nigerian business woman should consider this new proposition
Reports show that women make up 49% of Nigeria's adult population. However, only about 42% of them have access to formal financial services. Moreover, 42.7% of Nigerian women are business owners out of which only an estimated 2% have access to capital and loans to grow their businesses. It is also reported that around 7 million businesses will be set-up by Nigerian women in the year 2021 with the potential to create 8.9 million jobs and unlock billions in revenue for the country.
On Thursday, March 7th, 2019 at an impressive ceremony in Lagos, leading Nigerian financial institution First City Monument Bank (FCMB) unveiled #SheVentures, its brand-new proposition to support the growth of businesses owned or managed by women. The event, which was part of the Bank's activities to celebrate this year's International Women's Day with the theme "Balance for Better" provided the right opportunity to highlight how FCMB is helping women close the gaps in the world of business.
If you are a woman who runs a business in Nigeria, here are 4 reasons you should seriously consider FCMB's #SheVentures proposition:
Mentorship: Through a network of qualified mentors carefully selected by FCMB, #SheVentures offers Nigerian businesswomen access to guidance, motivation, emotional support, and role modeling for a successful career.
Capacity building and training: The Bank has also partnered with consultants in various fields of business to provide key professional services at discounted rates to its women in business customers. Not forgetting exclusive business training events which FCMB either directly organizes or in partnership with other leading organizations.
Access to loans at zero (yes, zero!) or competitive interest rates: Through its flagship zero percent loan product, FCMB offers short-term loans to female customers who need quick access to funds. At the #SheVentures launch event alone, about 40 female SMEs were awarded loans of between N500,000 to N5,000,000 at zero percent interest.  In addition, there are other loans such as the FCMB BOI Gender Loan, which comes at 15% interest.
Supporting women in business are of strategic importance to FCMB: At the launch of #SheVentures, Adam Nuru, said the Bank strongly believes in the power of entrepreneurship. He added that the contribution of women to economic development cannot be understated, as over 30% of businesses owned globally are either female owned or managed. On her part, FCMB's Executive Director, Business Development, Bukola Smith, said ''the #SheVentures proposition is as much a statement of substance as it is one of intent. We are passionate about supporting women in business. The #SheVentures offerings are tailored to offer sustainable benefits to women-owned SMEs and support them to increase their productivity and contributions in the areas of job and wealth creation, poverty reduction, empowerment and the overall development of Nigeria."
So, now you know – FCMB is providing the right support to help the Nigerian businesswoman thrive in all #SheVentures to do!
For more information about #SheVentures, please click https://on.fcmb.com/SheVentures-10.
(P.S. – a few pictures from the launch of FCMB #SheVentures are shown below.)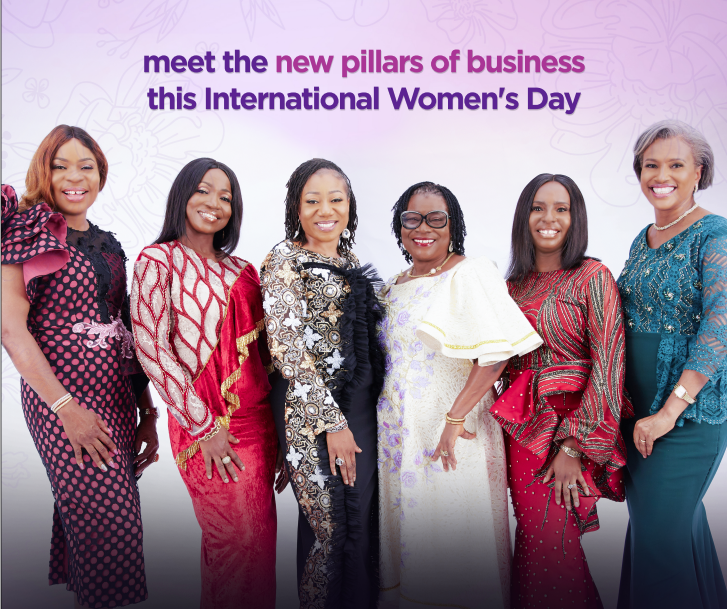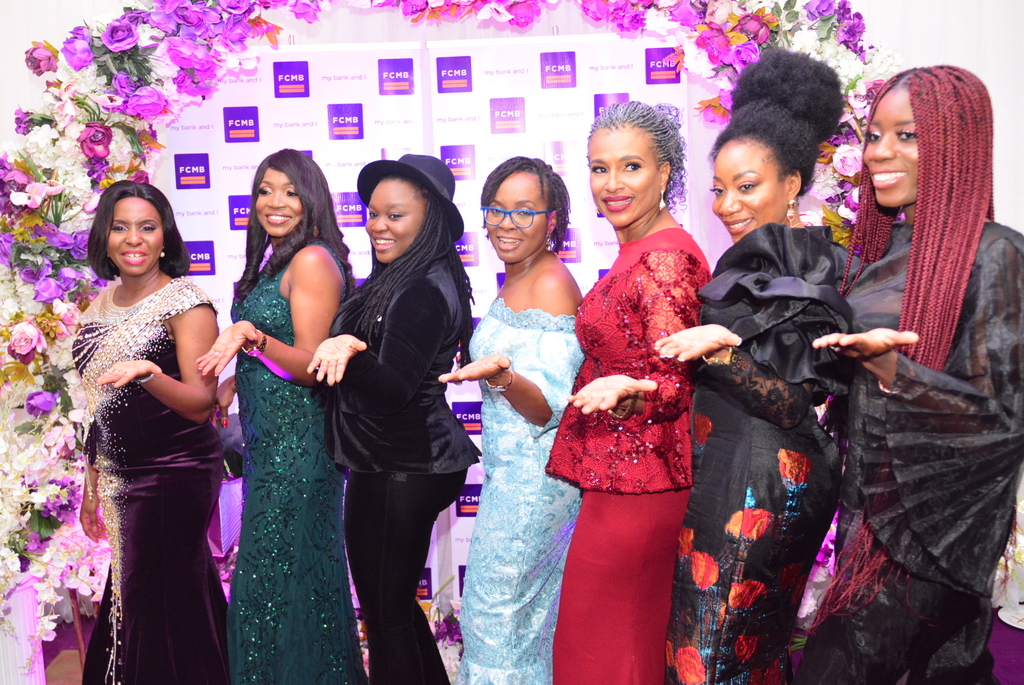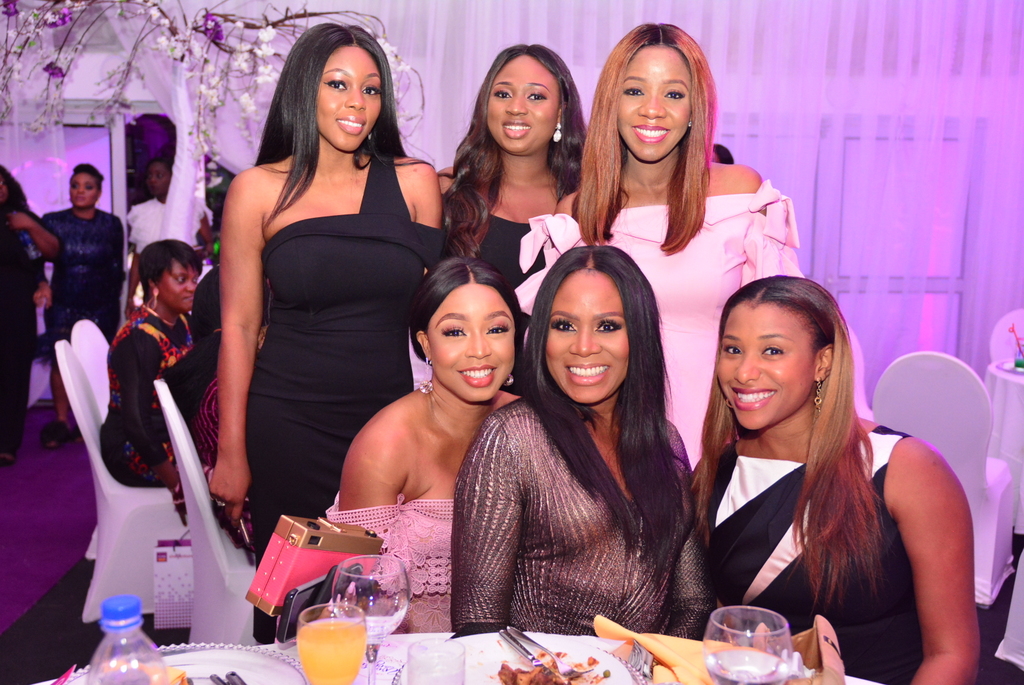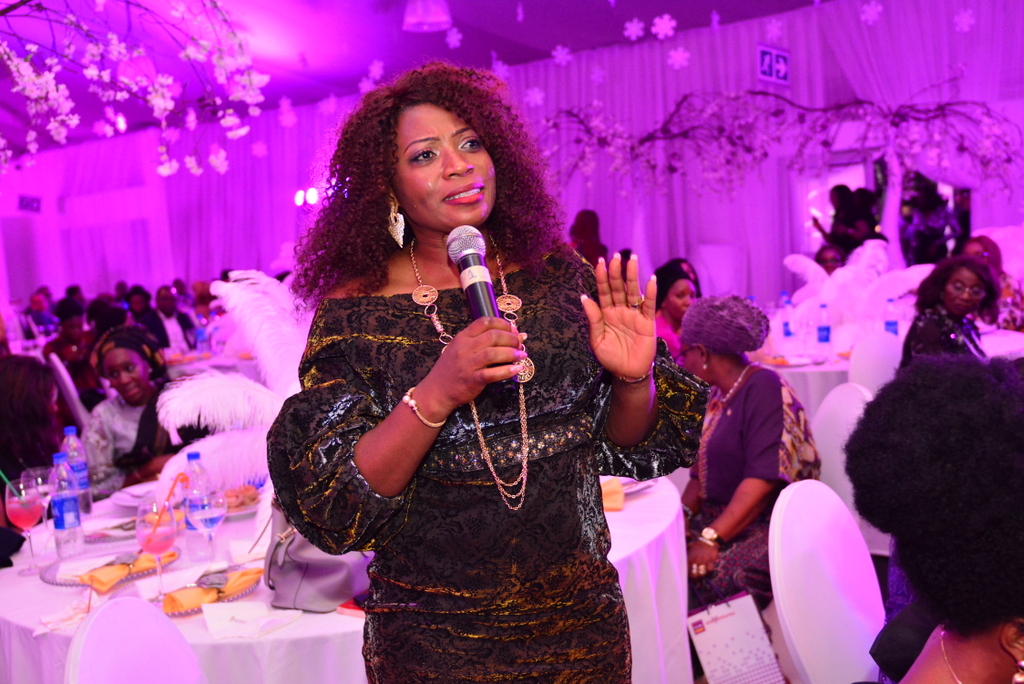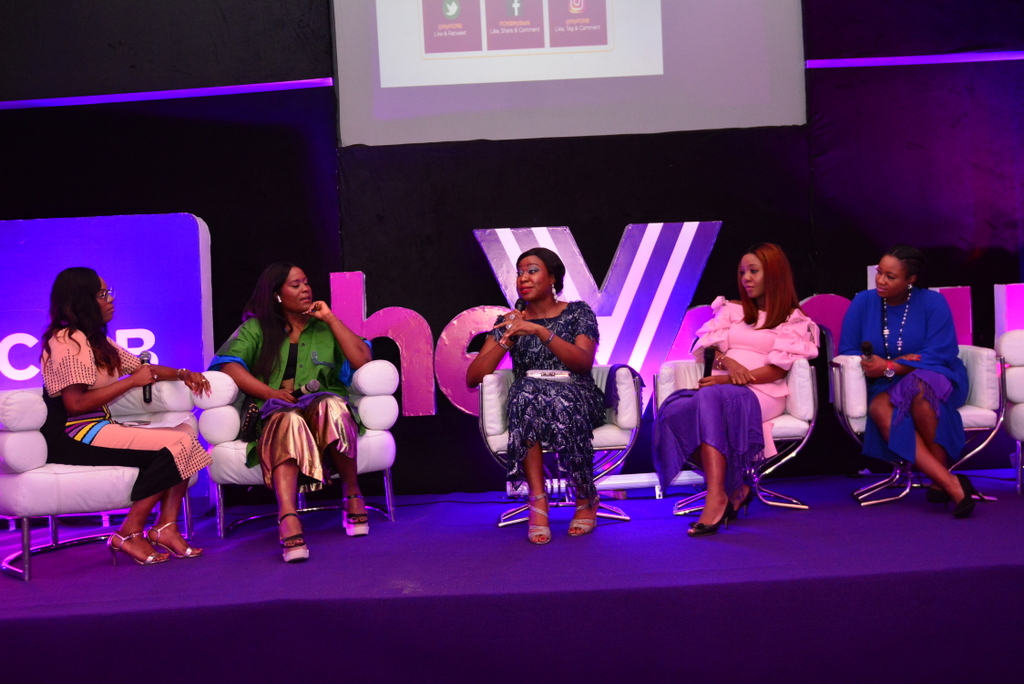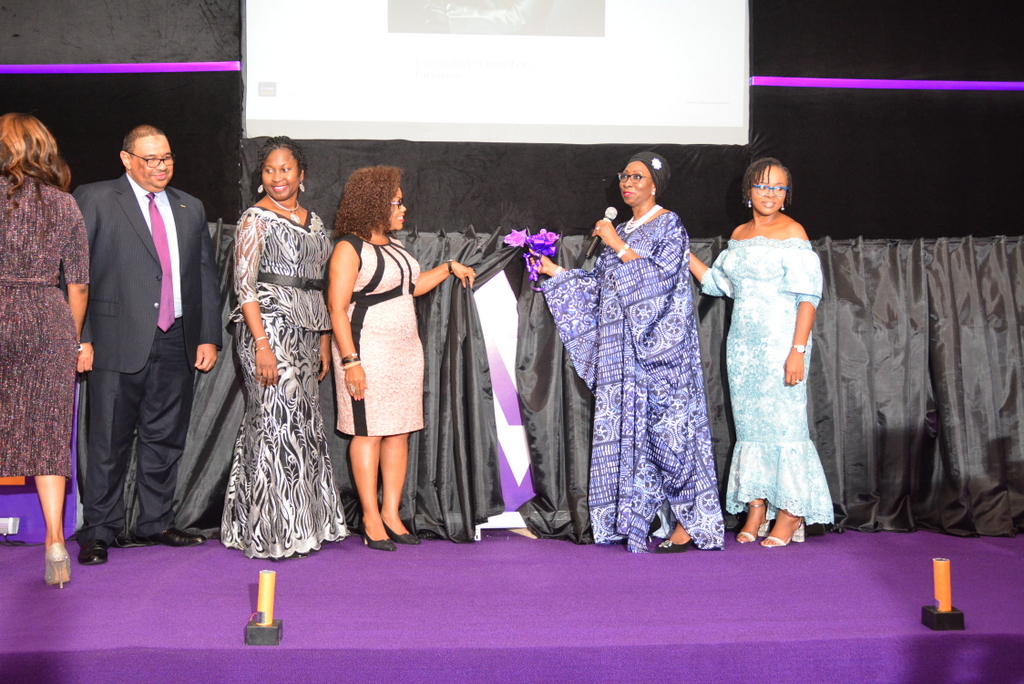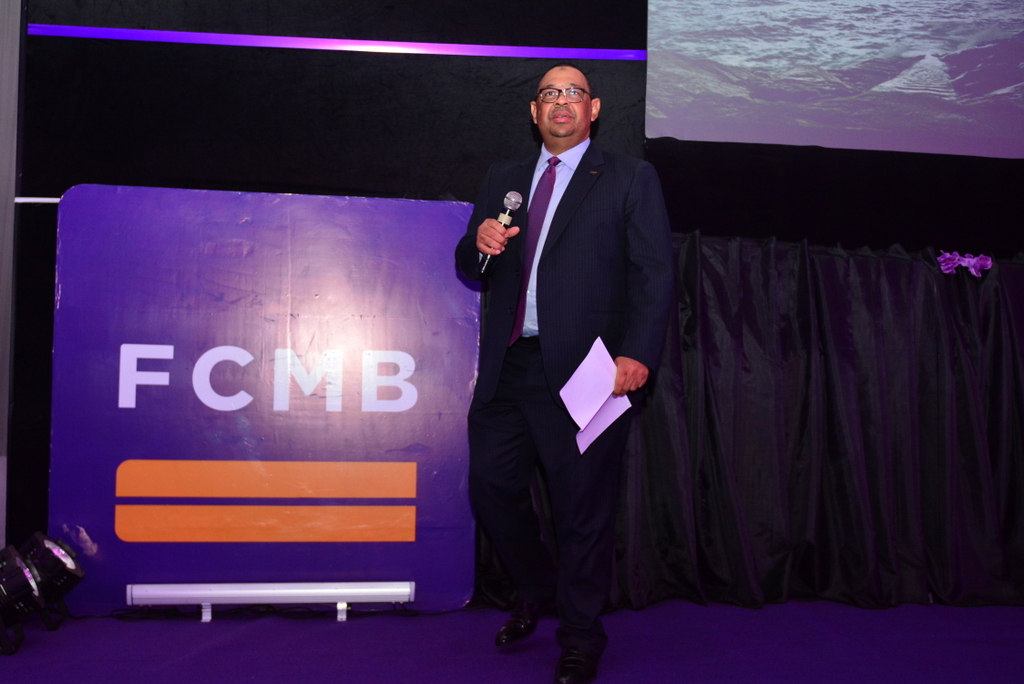 Local bond market attracts $6b, says CBN
THE successful conduct of the general elections is rubbing off positively on investments, with the inflow of over $6 billion into the local bond market.
Central Bank of Nigeria (CBN) Governor Godwin Emefiele described the foreign capital inflows to the bond market as an indication of the continued investors' confidence in the strength of the economy.
The CBN boss, who spoke yesterday at the BusinessDay Post-Election Economic Agenda Conference in Lagos, also set a post-election agenda for the nation's monetary policy. The current policy stance of the bank is expected to continue while inflation is estimated to rise to 12 per cent and moderate thereafter.
Emefiele said the Nigeria bond market remains one of the most attractive investment destinations – In Bloomberg's Emerging-Market Local-Currency Government Bonds index, which covers major emerging markets, including Nigeria, South Africa and Argentina.
He said Nigeria's bond continue to top the chart due to the stability of the Investors' & Exporters' Forex rate and the yields being high by emerging-market standards.
Investors, Emefiele said, are sure that they can exit their positions if they want, which has been crucial in driving other investors into the market.
Emefiele hinged the monetary policy stance of the bank on rising inflation expectations.
He, however, noted that the bank would adjust the policy rate in line with unfolding conditions and outlooks. Just as in the previous year, he said the Bank would continue in its drive to ensure that the policy interest rate is set to balance the objectives of price stability with output stabilisation.
The CBN boss also explained that since the establishment of the I&E Window in April 2017, the country has recorded about $35 billion in autonomous inflows through the window alone.
He said: "As a result, exchange rate pressures eased considerably across all markets as the rates converged to about N360/$ and the distortive premium almost eliminated. At the Bureau De Change (BDC) segment, we saw a significant appreciation of the naira from over N525/$ in February 2017 to about N360/$ today. Rates at the I&E window also appreciated from nearly N382/$ in May 2017 to just over N360/$."
On the exchange rate policy, he said the bank, despite the expected pressures from the volatility in the crude oil markets, will maintain its stable exchange rate over the next year.
"Gross stability is projected in the foreign exchange market, given increased oil production and contained import bill", he said.
Emefiele expressed optimism that the country's Balance of Payments would remain positive in the short-term, adding that the current account balance could improve further if oil prices continued to recover. He assured that this would be "supported by improved non-oil performance as diversification efforts begin to yield results to reduce undue imports."
Warning that the issues that led to the economic crisis between 2015 and 2017 remained visible, Emefiele stressed the need to significantly increase the country's policy buffers, including fiscal measure, to increase its external reserve. He also reiterated the need to diversify the revenue structure of the Federal Government, in order to reduce dependence on direct proceeds from the sale of crude oil.
He further advised that cheap financing be provided to boost local production of priority goods in critical sectors of the economy in order to reduce reliance on foreign imports.
He also used the platform to highlight the efforts made by the CBN in the past five years in monetary policy and development finance, disclosed that the weakening of the Naira impacted the balance sheets of domestic banks.
However, he said the bank took some measures such as monitoring the financial position and performance of supervised institutions and the assessment of the risk profile and governance management practices of banks, to guarantee financial stability.
He listed other efforts carried out by the Bank to ensure financial system stability and the promotion of sustainable economic development to include the establishment of the investors and exporters' window; conservation of foreign exchange through the restriction of access to foreign exchange on 43 items; and increased lending to the agricultural and manufacturing sectors.
The governor, while soliciting continued support for the policy measures that restrict import of items that could be produced in Nigeria as well as increased penalty for smuggling of restricted items in Nigeria, expressed optimism that the Nigerian economy in post-May 2019 will witness growth and reduced unemployment.
PHOTO NEWS: Keystone Bank visits State of Osun government